Student Organizations
Phi Theta Kappa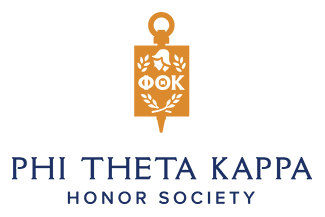 Phi Theta Kappa is an international honor society of two-year colleges and we have recently chartered our own chapter, Beta Sigma Kappa. The purpose is to recognize and encourage scholarship among two-year college students and stimulate interest in continuing education. Eligibility is based on grade point average which must be 3.5 or above, and 12 or more credit hours completed at this college. Beta Sigma Kappa chapter adviser is Tressa Watson, MSN, RN, trwatson@sehcollege.edu. Please feel free to contact us with any questions.
For more information on Phi Theta Kappa, visit ptk.org.
Copyright ©2021 by Phi Theta Kappa. All rights reserved. None of the official Phi Theta Kappa logos and emblems may be reproduced, stored in a retrieval system, or transmitted, in any form or by any means, electronic, mechanical, photocopying, recording, or otherwise, without the prior written permission of Phi Theta Kappa. Phi Theta Kappa has registered the name, logo and various titles herein with the U.S. Patent Office.
Student Council
The Student Council is a democratically elected student body which acts on behalf of the students and liaises with the wider school community. The role of the Student Council is to represent the student body, to communicate with the wider school community and to play a role in school policy making.
Student Learning Objectives of the Student Council are as follows:
Demonstrate effective communication skills among fellow students, and with faculty, staff, and administration via faculty organization and administrative council.
Demonstrate the ability to adapt interactions to meet cultural and/or psychosocial needs of all members of the college community.
Demonstrate effective critical thinking skills when suggesting solutions to issues raised by the student body.
Recognize the need for, develop and provide needed assistance to the community.
Each fall, the student body will elect a President-elect (to work with the current president and will become president the following year), secretary, treasurer, and representatives for each program cohort. In addition, student representatives to faculty committees and student committees will be elected or appointed by the student council president.
Student Council activities include community service activities (such as a Toys for Tots drive, American Red Cross blood drives, Trunk or Treat night) and school activities such as picnics and holiday parties. Students are integral in choosing and planning these college and community service activities. The student council also sponsors a mentorship program to assist first year students as they acclimate to the College.
National Student Nurse Association (NSNA)
NSNA's mission is to mentor students preparing for initial licensure as registered nurses, and to convey the standards, ethics, and skills that students will need as responsible and accountable leaders and members of the profession. For more information, contact Sarah Doty at sdoty@sehcolloege.edu or 573.334.6825 ext. 2211.